It's back to school season!
This week we giveaway the Color Coded Homeschool Planner by Jennifer Osuch.
This planner is set up so you can view each child within their color, making this a simple planner and record keeper.  If you have one child or up to four children – this offers one of the easiest ways to categorize subjects, keep records and set goals for your child(ren) that I've seen in print form anywhere.
Here's a look inside: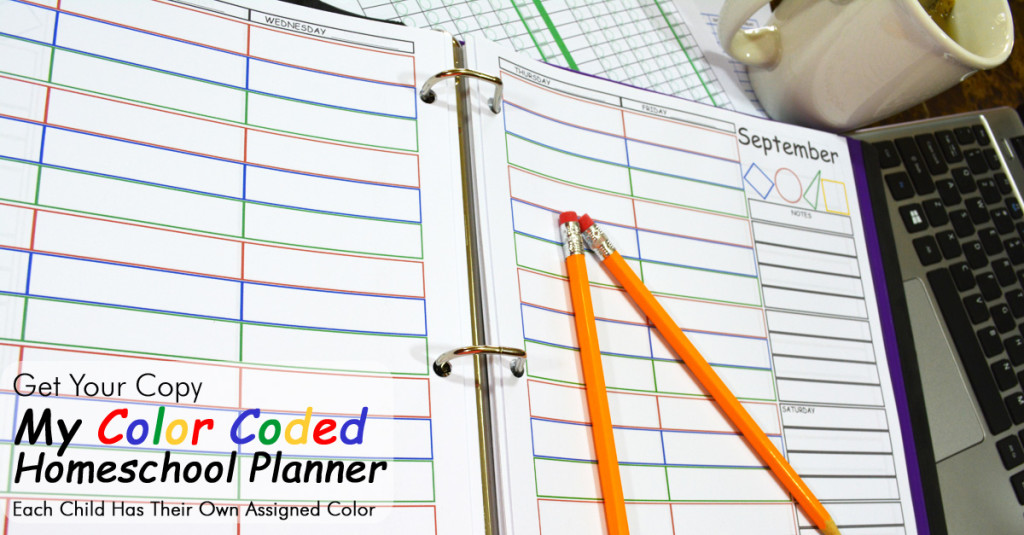 What's even better is that the more entries you can enter on this giveaway below (tweet about it daily to earn more entries) the more chances you gain to win!  Perhaps you can get the Color Coded Homeschool Planner  for FREE before you start the school year!    Have fun!  Hope you win!
Keep preparing! Angela
***************************************************************
Subscribe to my email newsletter for updates and special deals.

Please be sure to follow Food Storage and Survival on Facebook which is updated every time there is a new article. You can also find me on Pinterest, and purchase my book, Food Storage for Self Sufficiency and Survival on Amazon.
***************************************************************
Shop the Thrive Monthly Specials or my favorites, the freeze dried vegetables and yogurt bites!
***************************************************************